Brandon and his PIC (partner in crime/kitchen) prepared an amazing meal for our charity auction dinner to benefit Cystic Fibrosis held in the winery cellar. Here you can see them at work (or play!) and some of their beautiful creations. Enjoy. Chantico!
Composed Vegetable Salad with Anomaly Olive Oil from Cortona (thanks, Andy!)
Oven-Roasted Tomatoes over Summer Squash
And so close you can almost taste it....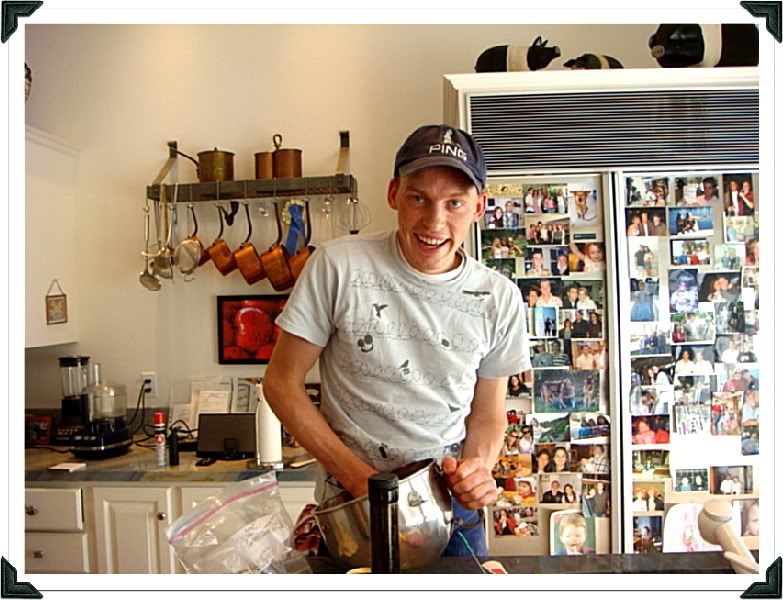 A Happy Chef Brandon
We get by with a little help from our friends—Peter Downey and Brooke Cheshier
Brandon, please STAY in California.